The Most Trusted Name in Medical Imaging
ProScan Imaging
Crestview Hills
ProScan Northern Kentucky, located in the heart of Edgewood's medical village, offers a multi modality facility featuring 3T MRI, CT, and X-ray. ProScan Northern Kentucky is conveniently located near an outdoor shopping mall and several different restaurants. Most major insurance is accepted with self pay options available at a fraction of the cost compared to local hospitals.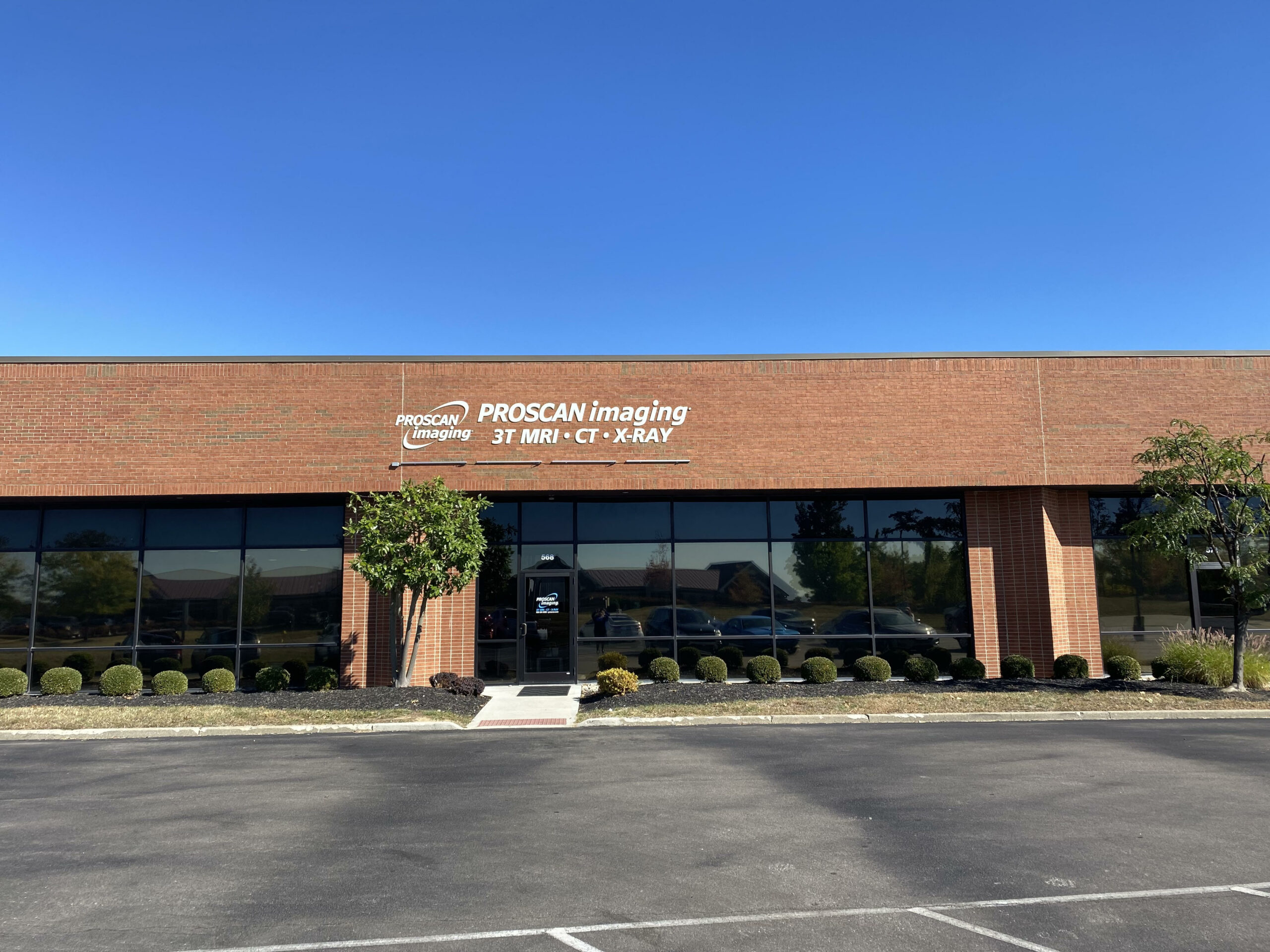 ProScan Imaging Crestview Hills
568 Centre View Blvd
Building 20
Crestview Hills, KY 41017
Address

568 Centre View Blvd
Building 20
Crestview Hills, KY 41017
Get Directions
We are committed to your comfort before, during and after your visit. Review our patient resources for information about test procedures, forms, billing and insurance, and more. We are available to answer your questions and are dedicated to delivering personalized service to every patient.
I've had 3 MRIs at Proscan, 2 in Bonita and one in Naples. All great experiences! As a specialist in the medical field, I appreciated their kindness and prompt scheduling. Will recommend to all my patients and friends!
Hunter B
Patient
I had such a great experience at ProScan in North Naples. Scheduling was easy and they were very nice on the phone. The location is beautiful and clean and the people at reception were very pleasant. I was taken right on time and then the technicians were sweet as well. I love that they give you scrubs to wear rather than an awkward gown. I was very comfortable. For the MRI they offered me a blanket and headphones for music and I was very happy for both of those things. The technician checked on me by voice a few times throughout the scan. They really go above and beyond to make you comfortable.
I don't have insurance and their self-pay fee was very reasonable.
Thank you very much ProScan……
Karen B
Patient
Everyone here is always very friendly and helpful. I have had to have several MRIs since my car accident earlier this year, and I have always been able to schedule without any wait. The staff has worked hard to help me get everything billed correctly, and the front office staff has been very helpful at filling out all of the crazy insurance paperwork. I am especially grateful to Maigan and Albert for their care and compassion. Overall an excellent experience. Thank you!
Sabrina M
Patient
Very pleasant experience! The staff was friendly and experienced. They did a great job explaining the entire process. I appreciated the scanner being more spacious and comfortable than others that I have used. The tech, Angie, talked to me during the procedure and kept me informed with every step. It was very easy! Thank you!
Cathy G
The staff & facilities at ProScan NKY are top-notch. I was checked in and taken back almost immediately upon arrival. The technicians explained everything that was happening and went to great lengths to make sure I was comfortable during my MRI. The facility is state-of-the-art and spotless. The culture of excellence is evident throughout. Highly recommend.
Lisa J
ProScan Imaging employees were courteous and knowledgeable. They were able to get our son in for an MRI in a few days when St. E imaging and Ortho Cincy had at least a two-week wait.
Marcia C