The Most Trusted Name in Medical Imaging
ProScan Imaging
Eastgate
ProScan Eastgate offers two types of MRI scanners. These two MRI scanners are known to  accommodate claustrophobic patients. The first scanner is our 1.5T high-field, 74 cm wide bore, MRI scanner and can accommodate patients weighing up to 550 lbs. The second MRI scanner option is our 1.2T high field open MRI and can accommodate patients weighing up to 660 pounds. Both scanners offer more comfortable space, compared to standard MRI scanners, for all patients. Most major insurance is accepted and self pay low cost options available. ProScan Imaging is a leader in diagnostic imaging services and excels in customer service and patient care.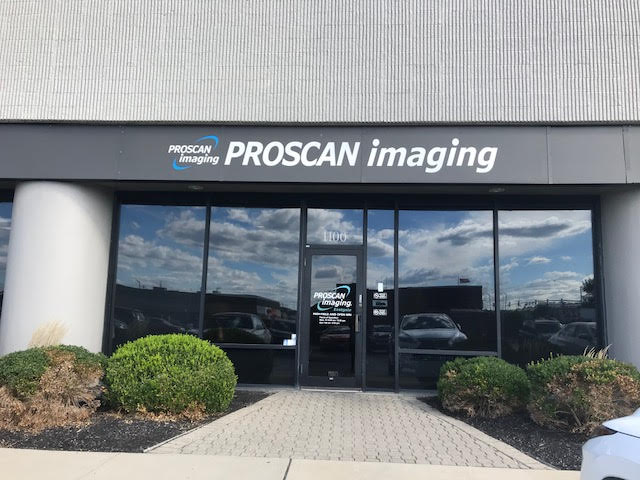 ProScan Imaging Eastgate
4440 Glen Este-Withamsville Rd
Suite 1100
Cincinnati, OH 45245
Address

4440 Glen Este-Withamsville Rd
Suite 1100
Cincinnati, OH 45245
Get Directions
We are committed to your comfort before, during and after your visit. Review our patient resources for information about test procedures, forms, billing and insurance, and more. We are available to answer your questions and are dedicated to delivering personalized service to every patient.
I've had 3 MRIs at Proscan, 2 in Bonita and one in Naples. All great experiences! As a specialist in the medical field, I appreciated their kindness and prompt scheduling. Will recommend to all my patients and friends!
Hunter B
Patient
I had such a great experience at ProScan in North Naples. Scheduling was easy and they were very nice on the phone. The location is beautiful and clean and the people at reception were very pleasant. I was taken right on time and then the technicians were sweet as well. I love that they give you scrubs to wear rather than an awkward gown. I was very comfortable. For the MRI they offered me a blanket and headphones for music and I was very happy for both of those things. The technician checked on me by voice a few times throughout the scan. They really go above and beyond to make you comfortable.
I don't have insurance and their self-pay fee was very reasonable.
Thank you very much ProScan……
Karen B
Patient
Everyone here is always very friendly and helpful. I have had to have several MRIs since my car accident earlier this year, and I have always been able to schedule without any wait. The staff has worked hard to help me get everything billed correctly, and the front office staff has been very helpful at filling out all of the crazy insurance paperwork. I am especially grateful to Maigan and Albert for their care and compassion. Overall an excellent experience. Thank you!
Sabrina M
Patient
The staff made scheduling a breeze, and then the imaging was conducted ina quick, professional, and friendly manner. End to end the experience was excellent!
Cannon T

Wonderful service! Staff went above and beyond to make sure I was comfortable
Arnold A

Very helpful and kind. If ever the need arises where I need another MRI this will certainly be the place to go.
Ellis E