The Most Trusted Name in Medical Imaging
ProScan Imaging
West Chester
ProScan Imaging Tylersville offers 1.5 T (Tesla) High Field short bore Magnetic Resonance Imaging (MRI) services at a fraction of the cost compared to local hospitals and is ACR accredited. Proud to call West Chester, Ohio, home for 20 years. ProScan Tylersville is located a short distance from any location within the Tri-State area and only 30 miles south of Dayton, Ohio. Most major insurances are accepted with self pay and same day add on options available. Fast MRI report turnaround delivered to your physician.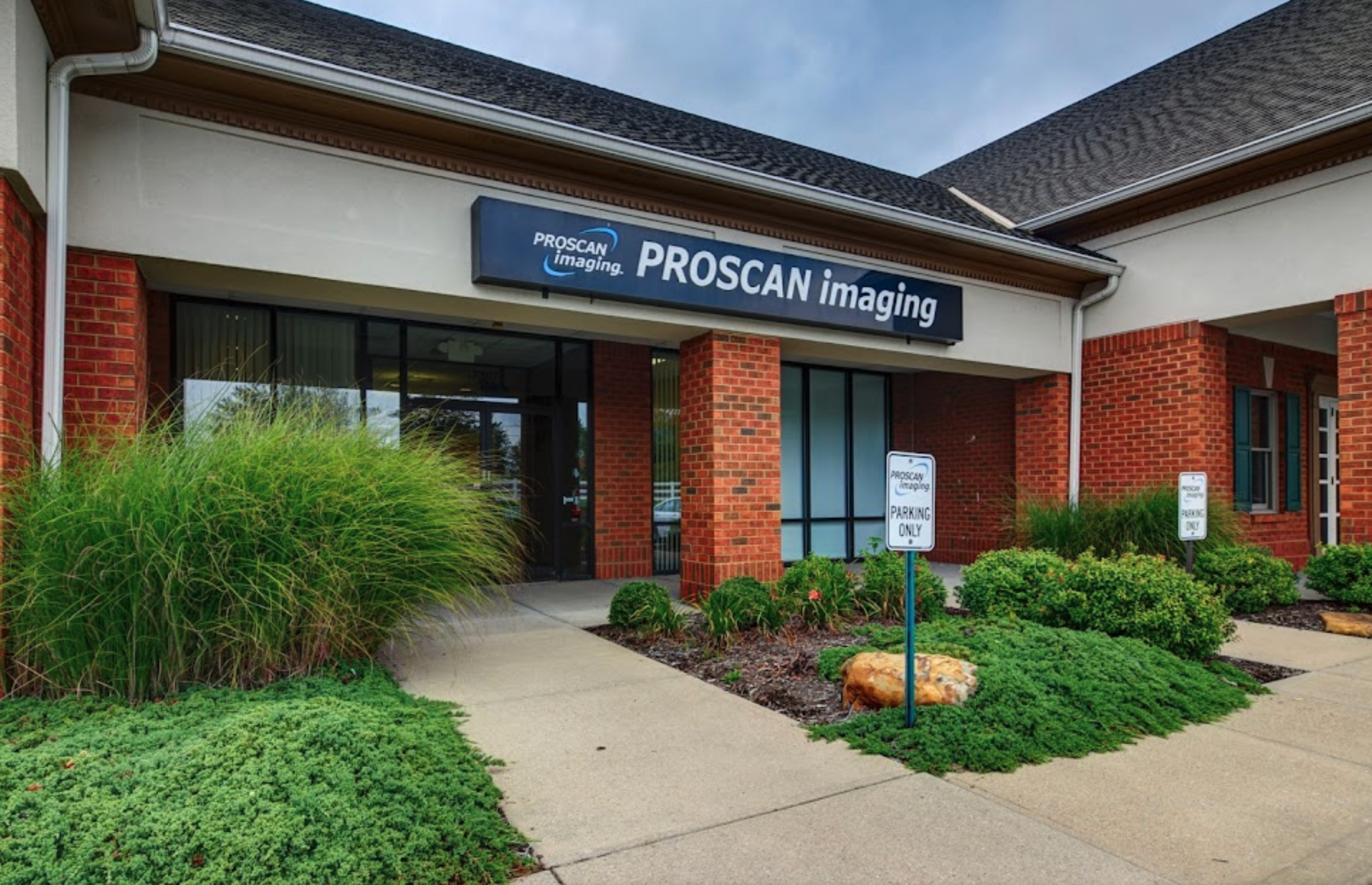 ProScan Imaging West Chester
7307 Tylers Corner Dr
West Chester, OH 45069
We are committed to your comfort before, during and after your visit. Review our patient resources for information about test procedures, forms, billing and insurance, and more. We are available to answer your questions and are dedicated to delivering personalized service to every patient.
I've had 3 MRIs at Proscan, 2 in Bonita and one in Naples. All great experiences! As a specialist in the medical field, I appreciated their kindness and prompt scheduling. Will recommend to all my patients and friends!
Hunter B
Patient
I had such a great experience at ProScan in North Naples. Scheduling was easy and they were very nice on the phone. The location is beautiful and clean and the people at reception were very pleasant. I was taken right on time and then the technicians were sweet as well. I love that they give you scrubs to wear rather than an awkward gown. I was very comfortable. For the MRI they offered me a blanket and headphones for music and I was very happy for both of those things. The technician checked on me by voice a few times throughout the scan. They really go above and beyond to make you comfortable.
I don't have insurance and their self-pay fee was very reasonable.
Thank you very much ProScan……
Karen B
Patient
Everyone here is always very friendly and helpful. I have had to have several MRIs since my car accident earlier this year, and I have always been able to schedule without any wait. The staff has worked hard to help me get everything billed correctly, and the front office staff has been very helpful at filling out all of the crazy insurance paperwork. I am especially grateful to Maigan and Albert for their care and compassion. Overall an excellent experience. Thank you!
Sabrina M
Patient
From start to finish the staff was extremely helpful with looking up my insurance and giving me all the options. Plus, the cost of services was almost 1/3 of what it would have been at the hospital. During my procedure, Mike made sure I was aware of what was going on and making sure everything went smoothly. For my first experience getting an MRI, I can't imagine anywhere better. I'm definitely going to be using them for any future imaging needs!
Brandi S
A clean and professional office! While in the reception area I observed staff going above and beyond for other appointments to make sure they were comfortable or handling rescheduling needs. The MRI tech was nice and respected my fears of small spaces. With his help, MRI was completed without issues. It's really not that bad! I would definitely recommend this PROSCAN location to anyone.
Eric L
I had a very nice experience with the people and the facility. I had a little trouble with scheduling but Roxanne at the front desk made sure I got in at a convenient time for me the same day! When I entered the facility I felt more like I was at a spa…not a medical facility. Everything was very clean and it smelled very calming. Which helped me a lot because I'm claustrophobic. Roxanne at the front desk was very sweet and attentive to my questions. I got taken back quickly and Randi, the MRI tech, was very professional but also very relaxed which helped me stay calm! I never thought I would say I had a great experience with an MRI unmedicated but she talked me through the scan and it was over much faster than I thought it would be. I would highly recommend going there and in the future, if I need a scan I will definitely go back to them!
Amber R