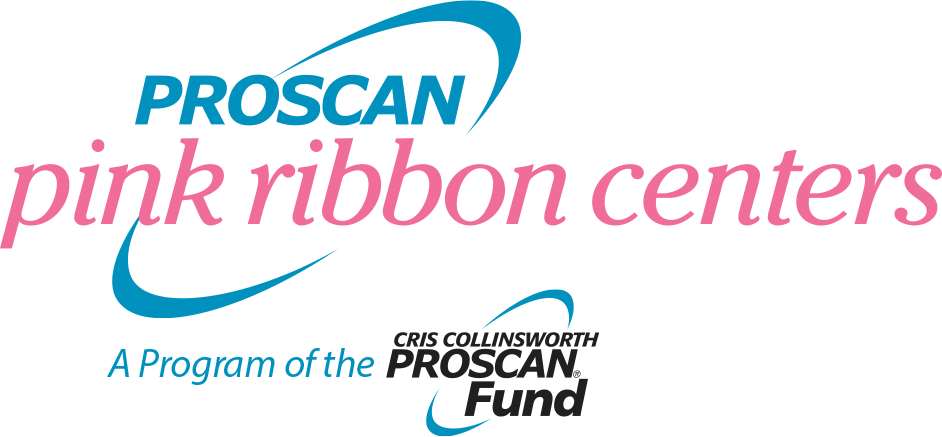 MAMMOGRAMS SAVE LIVES
ProScan Pink Ribbon Centers
ProScan Pink Ribbon Centers have been serving both women and men in the Cincinnati community for over 20 years. We offer women's imaging services including mammography, DEXA bone density scans, and ultrasound services in addition to general imaging services for our patients. If you need to schedule your annual mammogram and are searching for a breast cancer screening near me, we have 2 convenient locations to serve you in Cincinnati.
ProScan Pink Ribbon Centers are a program of the Cris Collinsworth ProScan Fund, a non-profit organization offering breast imaging services for female and male patients. To bring a higher standard of care to patients in Cincinnati, we opened the first full-service free-standing women's imaging center on Red Bank Expressway in 2001. Today, we operate 2 locations in the Cincinnati area, on Red Bank Expressway in Cincinnati and the Tri-County/Springdale area. The ProScan Pink Ribbon Centers provide a relaxing environment and are proud to provide the best possible experience for our patients.
If your doctor has ordered a diagnostic imaging test or you're due for your annual screening mammogram which does not require a physician order, schedule with one of the ProScan Pink Ribbon Centers today.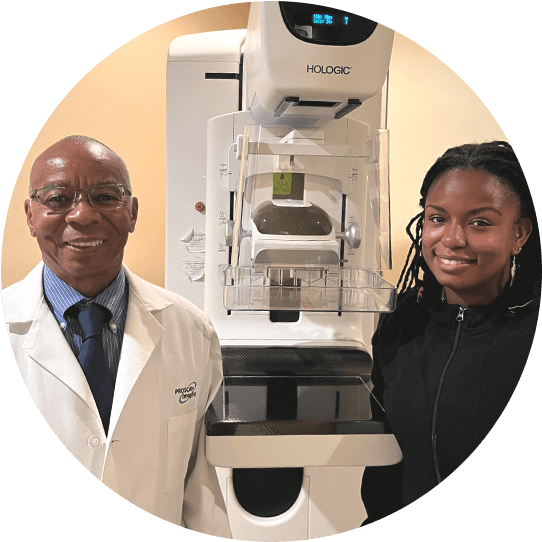 Expert Clinical Team
ProScan Pink Ribbon Centers are proud to offer patient care that is unparalleled in the industry thanks to the experience and dedication of our radiologists and technologists. Our radiologists are fellowship-trained and dedicated to breast imaging. Our clinical team works together to deliver the best in imaging quality.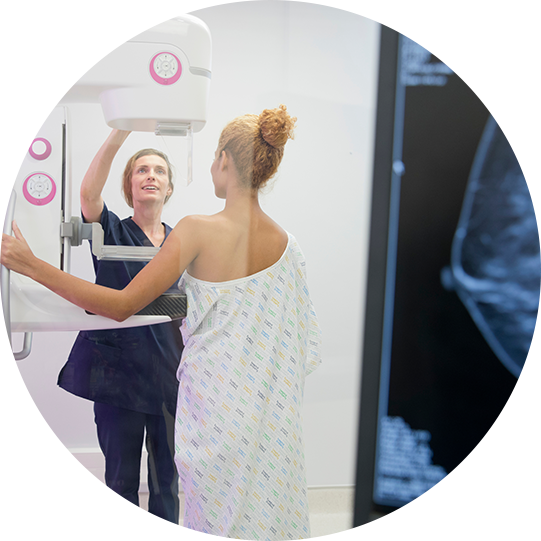 World-Class Equipment
We offer world-class service and employ the latest technology in imaging equipment to ensure every patient receives the best care in total comfort. Our exceptional technologists are committed to patient care and the best possible imaging.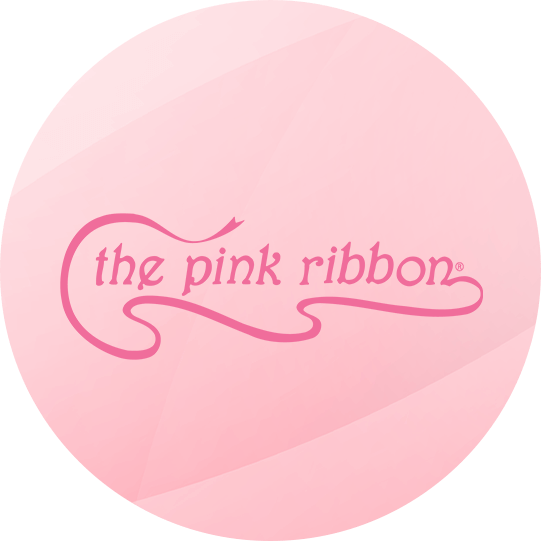 Affordable Care
Our outpatient centers allow us to provide top-quality services while avoiding hospital fees. Let our team navigate the process for you or arrange an affordable solution. The ProScan Pink Ribbon Centers are dedicated to treating patients regardless of insurance or income status. Patients seeking financial assistance for breast health services are encouraged to apply for our Mammogram Match Program through the Foundation.
Experience the ProScan Pink Ribbon Center Difference
Pink Ribbon Centers of Cincinnati offer an extensive suite of diagnostic imaging services for women and men in Greater Cincinnati. When you call to schedule your test, a member of our friendly staff will help you select the Pink Ribbon Center that offers the services you need in a location that is convenient to you. If you have questions about insurance, pricing, and preparing for your test, we're here to answer your questions and ensure your comfort before, during, and after your appointment. Call to schedule an appointment today!
Our Women's Imaging Services
ProScan Imaging Tri-County
11594 Springfield Pike
Springdale, OH 45246
ProScan Imaging Red Bank
4850 Red Bank Expressway
#310
Cincinnati, OH 45227
Serving Women Throughout Greater Cincinnati
ProScan Pink Ribbon Centers are proud to serve women in the Greater Cincinnati area. We have two locations providing comprehensive women's imaging and breast health services. To schedule an appointment at our Red Bank Expressway or Tri-County location contact us today.