ProScan Imaging | a NCH partner
Southwest Florida's Premier Imaging Network
ProScan NCH Imaging provides patients with the highest-quality diagnostic medical imaging and radiology interpretation services in Southwest Florida. With 10 centers throughout the region, our full-service CT and MRI centers are the reliable, convenient choice for patients searching for CT scans, Wellness Scans, MRI scans, Mammography, Bone Density (DEXA) testing, or an "ultrasound near me".
ProScan and NCH Healthcare system have combined operations to provide the highest level of care in comfortable, convenient surroundings. We're the world-renowned experts that doctors and patients across the nation turn to for the highest level of diagnostic care. Trust the team at ProScan NCH Imaging for superior comfort and accuracy, so that you can focus on your health. Call to schedule your appointment today!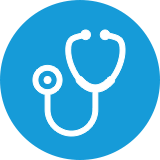 Expert Physicians
ProScan is a world-leading provider of diagnostic imaging. Our physicians are 100% fellowship-trained, reading 1600+ images every day. Our team's training, experience, and patient care are unparalleled in the industry.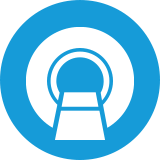 World-Class Equipment
We employ the latest technology and world-class equipment to ensure every patient receives the clearest images in total comfort. Our expert technologists are committed to patient care and the best possible imaging.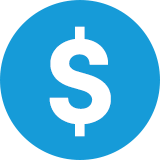 Affordable Care
Our outpatient services allow us to provide top-quality services while avoiding hospital fees. Let our team navigate the insurance process for you or arrange an affordable self-pay solution.
Experience the ProScan NCH Difference
ProScan NCH Imaging Has a Location Near You
Wherever you live or work in Naples, Florida, there's a ProScan NCH Imaging center located near you. Our team is ready to answer all your questions regarding testing, how to prepare for your appointment, insurance, and more. Find the location convenient to you and call today to schedule an appointment. For assistance with scheduling your appointment call us today.
ProScan Is Committed To Imaging Excellence
We are proud to be accredited in imaging quality & safety by the American College of Radiology (ACR), the gold standard in medical imaging.